Dieckmann - Your manufacturer of automated turned parts
Are you looking for a specialist to produce sophisticated turned parts of the highest quality? Well, you've come to the right place.
Dieckmann GmbH & Co KG is a family-run enterprise based in Hüttenfeld, Germany. Hüttenfeld is situated in beautiful South Hesse, roughly halfway between Frankfurt and Heidelberg. Our business is to produce high quality CNC parts. We guarantee that your order will be carried out promptly.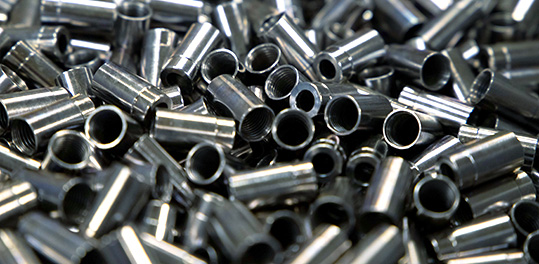 Sleeves
Individually manufactured according to customer drawings in different materials and sizes.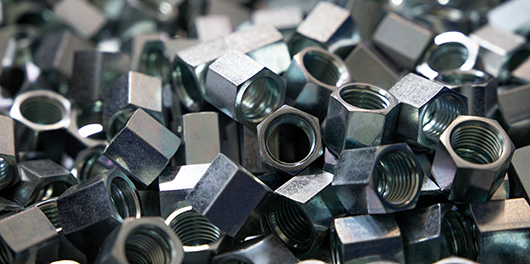 Nuts
From hexagon nuts SW8 to SW36 made of all easily machinable materials.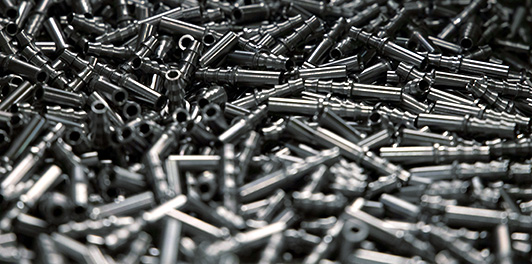 Nipples
Nipples / hose fittings of Ø 6-Ø 45 mm and SW8-SW36 in lengths up to 150 mm.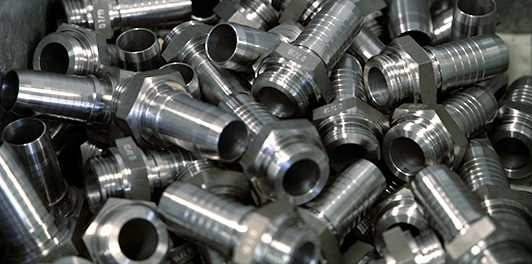 Customer solutions
Do you have any special desires? We are happy to customize for you!
Our service for you
In addition to our products, we offer a range of external services such as deep hole drilling, heat and surface treatments.
Below you will find a list of our services:
Prompt production
Highest quality
Reliable and professional
Short-term orders and delivery dates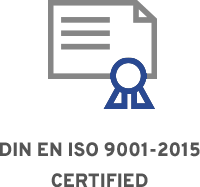 Go for the highest quality
We aim to keep our customers satisfied
We at Dieckmann set standards by building on our broad range of products and services, all the time strictly adhering to quality parameters.
We are qualified pursuant to DIN EN ISO 9001-2015.